Criminal Defence Lawyers In Calgary
Contact us for a free consultation regarding any criminal charge including driving offences, DUIs, violent offences, drug charges, bail hearings and more.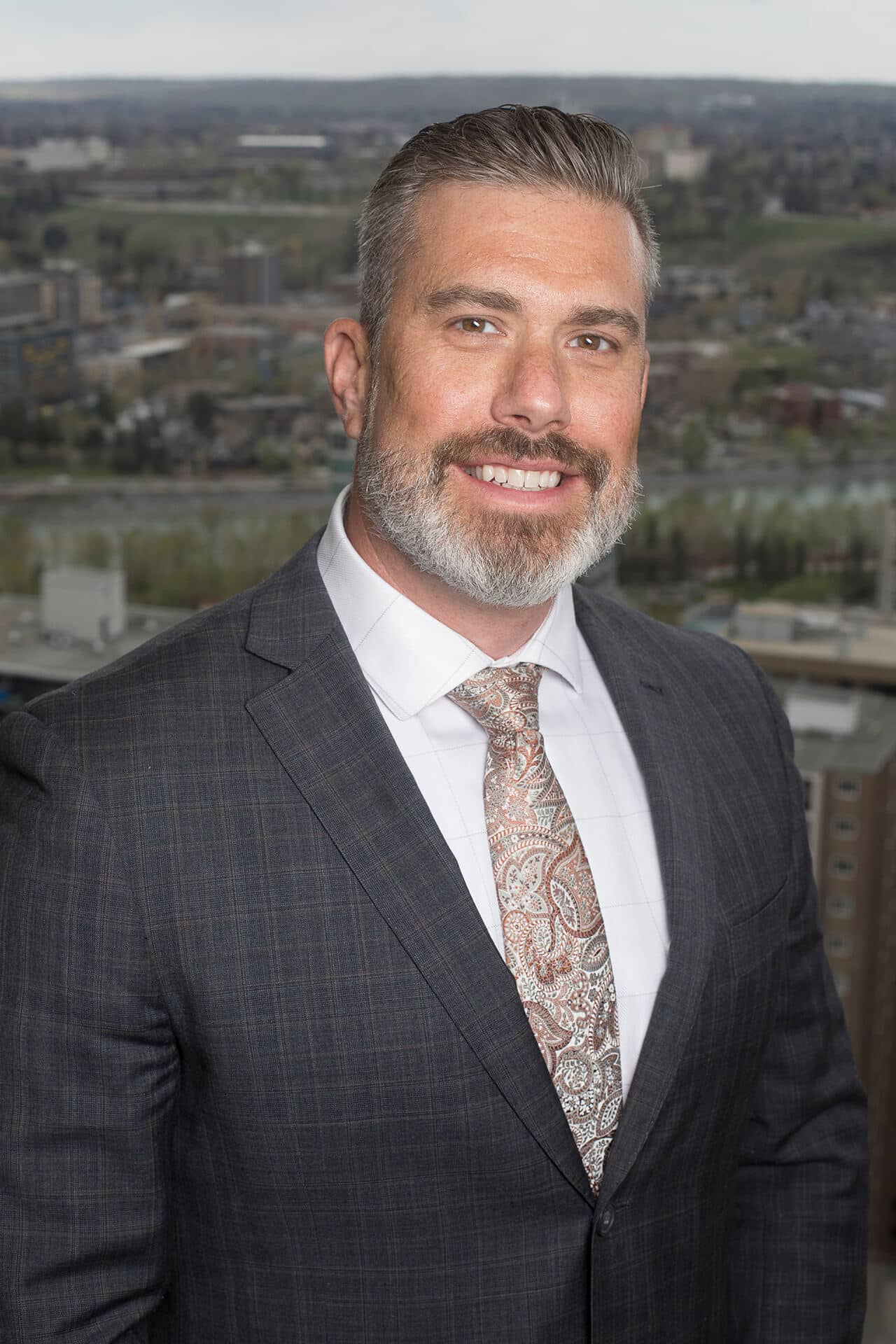 Joel Chevrefils


Calgary Criminal Lawyer Delivering Clients The Best Results
You've just received your first criminal charge. Now what? You need to take immediate action and call our criminal defence lawyers, based in Calgary, as soon as possible. You may feel scared, unsure, anxious, and confused, but we can help you better understand your situation. We apply our years of experience on your behalf to assist in minimizing any consequences or avoiding them altogether. Your Alberta Criminal Defence Lawyers focus on first-time offenders and those that cannot risk a criminal record or incarceration. We take pride in assessing your case and providing you with the best criminal defence possible. When you need a
criminal lawyer
, call us to book a free consultation, and we'll get started on your case immediately. We know you're anxious to put these charges behind you, and calling us is the first step.
Contact Us Today to See How We Can Help.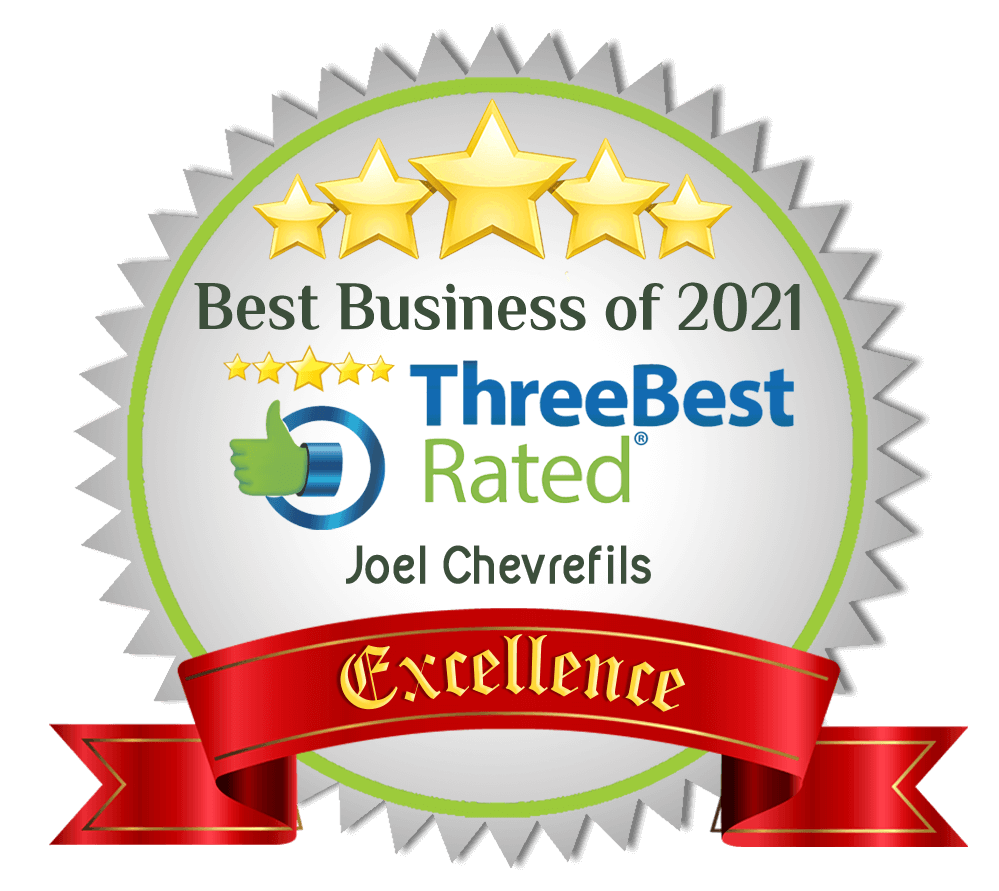 Honest
We are honest and realistic with all of our clients. We will not sugar-coat or oversell the potential outcome of the case. However, we will always strive to achieve the best result possible.
Personable
We are personable with our clients. To us, you aren't just another name. We seek to understand your story and build a positive relationship with you while defending your rights against the State.
Informative
We believe you should know what you're up against; most people don't know what to expect once they have been criminally charged. We will always strive to keep you informed every step of the way.
Effective
We have built a reputation of having a high success rate for our clients throughout Alberta. Often our clients will escape a criminal record or incarceration.
Streamlined
We have streamlined the process of contacting and working with a criminal defence lawyer. We make all docket court appearances on your behalf so you don't have to attend.
Established
We have over 65 years of combined experience as defence lawyers. We've built relationships in the industry that allow us to achieve the best possible outcomes.
Local
Think of us as your friendly neighbourhood defence lawyers, serving clients across Alberta for over 40 years. Based in Calgary, we travel everywhere from Lethbridge to Fort MacMurray.
Flat Rates
We offer flexible payment schedules and flat-rate fee plans so you'll always know what you're paying upfront. Total fees depend on the complexity of your case.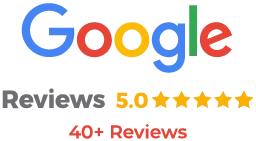 Joel Chevrefils did a phenomenal job and I highly recommend his services.
I contacted Joel from Québec to resolve a legal matter in Alberta. With his professionalism and knowledge, Joel was able to resolve my situation within a few days. Informative and understanding, Mr. Chevrefils went above and beyond my expectations.
From the first call and initial review of my case, he understood my situation and my concerns.
Clear and honest in answering any questions I had, he kept me informed throughout the process and doing so while being in a different time zone. You definitely can and should trust Joel's judgement and expertise. He delivered the desired outcome and I couldn't be more satisfied. Positive and reassuring, Joel Chevrefils did a remarkable job and I can't thank him enough for helping me.
R.J.
I very much appreciated the help I received from Joel Chevrefils regarding my legal matter. With Joel's help, my charges were dropped and I was no longer facing criminal prosecution. Amazing result in a timely manner. Joel was very easy to work with and helped me bring closure to a very worrying legal matter which was causing me much distress.
One of the main reasons I hired Joel was because he has a very detailed and informative website, which I studied in great detail, prior to hiring him. Joel's website left me with a very memorable and professional first impression.
M.P.
I just wanted to thank Joel for all the help he gave me and for getting me out of a really tough spot. He's a very understanding and honest guy who went out of his way to explain everything to me. I highly recommended hiring Joel if you need any legal assistance! Thanks again for all your help!
A.G.
Joel was always very professional and explained everything to us in detail. He gave his best advice and went above and beyond to achieve the desired outcome. You can tell he cares about his clients and works hard to defend them and serve their needs.
P.M.
Very fast and efficient, they make you feel comfortable during the process. True professionals. Will recommend to anyone who is needing legal help. Once again thank you guys so much, I couldn't be happier. I have my life back .
A.Z.
Very fast and efficient, they make you feel comfortable during the process. True professionals. Will recommend to anyone who is needing legal help. Once again thank you guys so much, I couldn't be happier. I have my life back .
A.Z.
I called them the afternoon before a major issue and needed help. After everything was said and done, Joel not only got it done, but within what he originally quoted me. I couldn't be happier with everything they did for me.
D.M.
Experienced Criminal Lawyers in Calgary
We are experienced in defending against all criminal code offences, including all driving offences (DUIs), violent offences, and drug offences. We can also assist you with bail hearings, traffic safety offences, and other penal matters. We understand that a criminal record can have a significant impact on your family and your future employment, education, and travel plans. As criminal defence lawyers based in Calgary, we firmly believe you shouldn't have to throw your life away because of one mistake or a false accusation. Whether you require our services as a sex assault lawyer or a DUI lawyer, we're here to help. Working with both youth and adults, you can trust the Alberta Criminal Defence Lawyers and our partners at Dunn & Associates to be to be tough on the law, but easy on you.
YEARS OF COMBINED
EXPERIENCE
OF OUR CLIENTS
LEAVE SATISFIED
AVAILABILITY VIA
PHONE OR EMAIL
INITIAL MEETING
& CONSULTATION
Trusted Calgary Criminal Lawyer Since 2004
Joel is a graduate from the University of Calgary with a passion for practicing criminal law. Since 2004, Joel has represented individuals facing a wide range criminal charges, including assaults, impaired driving (DUI), dangerous driving, drug possession and trafficking, theft, fraud, mischief, and resisting arrest or assaulting a police officer. Joel's criminal law experience extends to all levels of court in Alberta, including the Court of Queen's Bench and the Alberta Court of Appeal.

Joel approaches his work with unwavering dedication and genuine passion. He takes the time to genuinely understand his clients and their unique narratives, allowing him to develop a tailored strategy to achieve the best possible outcome for his clients.
Request a Free Consultation
Calgary Criminal Lawyers with Proven Results
We find that most clients are intimidated by the uncertainty of being charged. You may not understand how we can help, how long the process may take, or what the possible outcomes may be.
When you choose Alberta Criminal Defence Lawyers to assist you through your case, we will not only apply our skills, experience, and network of relationships to get you the best possible result, we'll also keep you involved in the process. From explaining the outlook of your unique case to discussing the overall timeline, you'll never be left wondering what comes next. In many cases, we can resolve your file before it goes to trial by simply putting it in front of the right people. With our over 65 years of combined experience, including some Calgary born and raised lawyers with deep connections within the legal community, we know how to give you the best chance of obtaining the optimal outcome. While we want you to be involved and educated about your case, it is also our goal to offer complete peace of mind; we make all your docket court appearances for you so that you don't have to worry or spend time in Court. When you need a
DUI or DWI lawyer
, give us a call to book a complimentary consultation; together, we can get your life back on track.
Give Us a Call
We guarantee a timely response when you call us to book a consultation. Whether you call during regular business hours or in the evening, we'll take your call and get you paired with the right lawyer, right away.
Consultation
Once paired with the right lawyer, we'll sit down for a 30-60 minute consultation wherein we will discuss the allegations against you and your side of the story. We'll take the time to review possible outcomes and provide you with a detailed outline of what to expect.
Court Appearances
It may take up to 8 weeks or more to obtain full disclosure regarding your case. During this time, we will make all court appearances on your behalf. We want the process to cause the least disruption to your life.
Decision
Once we have all your disclosure and your side of the story, we will present you with a number of options as to how you may want to proceed. Sometimes, there is no decision to make as we often are able to convince the Crown Prosecutor not to proceed.
Resolution
We pride ourselves on having reached a successful resolution for most of our past clients, whether the case has gone to trial or not. We do our best to streamline the process and involve you as much as possible or necessary. We do not bill the full amount until the case is resolved.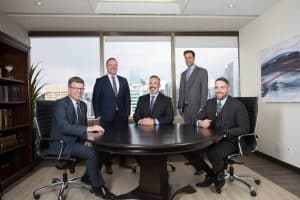 If you've ever found yourself engrossed in a legal drama, you'll be familiar with the high-intensity world of criminal law. However, the day-to-day reality of
Read More »
Wherever You Are, We Have Your Back
We will represent you in court at the following locations