Alberta Criminal Defence Lawyers
Joel Chevrefils of Alberta Criminal Defence Lawyers is a Calgary born and raised criminal defence lawyer committed to assisting you with any criminal charges brought against you by the State. Joel is an active member of the legal community and a member of the Law Society of Alberta, the Calgary Defence Lawyers Association, and the Calgary Bar Association. Alberta Criminal Defence Lawyers is proud to be affiliated with Dunn & Associates. Joel focuses primarily on offences including assault and other forms of violence, impaired driving, dangerous driving, drug possession, theft, and criminal mischief but he has the skills necessary to work on any case that requires a criminal defence lawyer. Joel works passionately on his client's behalf and has an impressive history of past clients walking away without conviction. Mentored by some of Calgary's best and longest-serving legal minds, Mr. Chevrefils has made a name for himself and continues to establish the Alberta Criminal Defence Lawyers brand across the province. 
There are over 70 court locations across the province of Alberta. While our criminal lawyer Calgary primarily serve clients in Calgary and the surrounding areas, Medicine Hat, Lethbridge, Edmonton, Grande Prairie, Fort MacMurray, and Red Deer, we will appear in courts all over the province and occasionally in British Columbia and Saskatchewan.  
Alberta Criminal Defence Lawyers focus primarily on driving offences, assault offences, and drug offences. Driving offences may include everything from impaired driving to leaving the scene of an accident and driving while disqualified. Common assault offences are domestic violence, assault with a weapon, aggravated assault, and asexual assault. In addition to these, we will represent you for any criminal offence charge, including fraud, criminal mischief, and murder.  
Before you decide you can't afford a lawyer you should go talk to a few of them. Most criminal defence lawyers will, and should give you a free initial consultation. During that consultation, you will have an opportunity to decide if you want this person representing you, and you can and should discuss fees. Every lawyer has a different set up for their retainers (initial non-refundable deposits) and additional fees required for representation. You might be surprised to discover that you actually can afford a lawyer based on the fee set up discussed. More importantly though, you should look at a criminal defence lawyer as an investment in yourself and your future and in yourself that is worth paying for. If you are truly in a position where you cannot afford a lawyer, there are services out there to assist you in getting access to justice such as Legal Aid Alberta or Student Legal Assistance.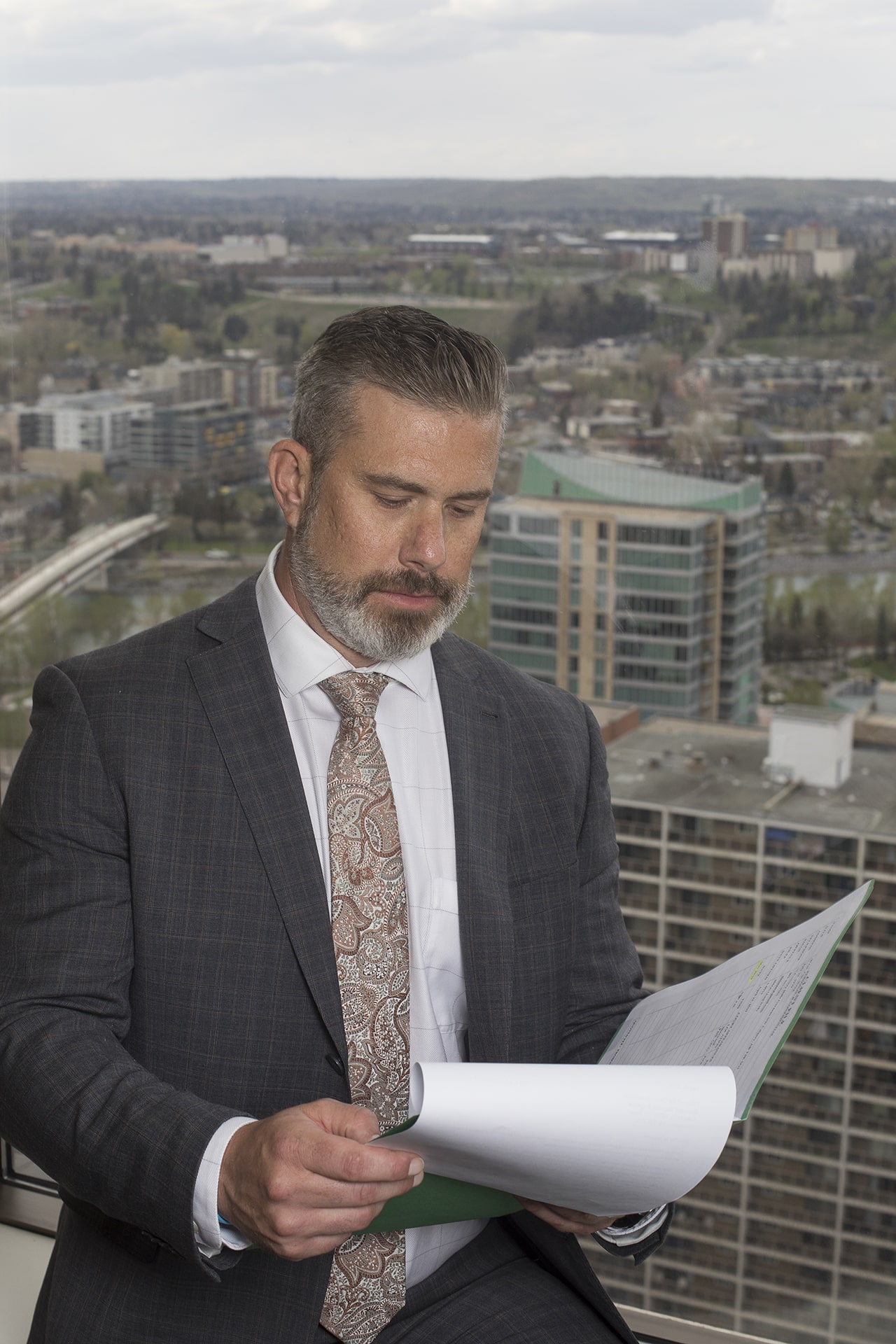 Give Us a Call
We guarantee a timely response when you call us to book a consultation. Whether you call during regular business hours or in the evening, we'll take your call and get you paired with the right lawyer, right away.
Consultation
Once paired with the right lawyer, we'll sit down for a 30-60 minute consultation wherein we will discuss the allegations against you and your side of the story. We'll take the time to review possible outcomes and provide you with a detailed outline of what to expect.
Court Appearances
It may take up to 8 weeks or more to obtain full disclosure regarding your case. During this time, we will make all court appearances on your behalf. We want the process to cause the least disruption to your life.
Decision
Once we have all your disclosure and your side of the story, we will present you with a number of options as to how you may want to proceed. Sometimes, there is no decision to make as we often are able to convince the Crown Prosecutor not to proceed.
Resolution
We pride ourselves on having reached a successful resolution for most of our past clients, whether the case has gone to trial or not. We do our best to streamline the process and involve you as much as possible or necessary. We do not bill the full amount until the case is resolved.