Request a Free Consultation
DUI Lawyers In Calgary Here To Clear Your Name
A criminal charge for any dangerous driving offence comes with an assortment of technicalities and intricacies that require the assistance of our criminal defence lawyers, based in Calgary. Impaired driving, commonly known as driving under the influence (DUI) or driving while impaired (DWI), is one of the most common dangerous driving offences and may result in significant consequences. When you get in the car after a party or an evening at the bar, you may not realize that your ability to drive is impaired. In the moment, getting pulled over may seem absolutely terrifying. Whether a police officer charges you with driving over the legal limit (or driving over 80), refusal to provide a breath sample, or failure to provide a breath sample, your first call should be to Alberta Criminal Defence Lawyers. Navigating the complexities of the legal system and providing a compelling case for all driving offences is what we do best.
Contact Us to See How We Can Help
Over Limit for Marijuana
Refusals of Testing
Dangerous Driving
Leaving Scene of Accident
Flight From Police
Driving While Disqualified
Traffic Safety Act Offences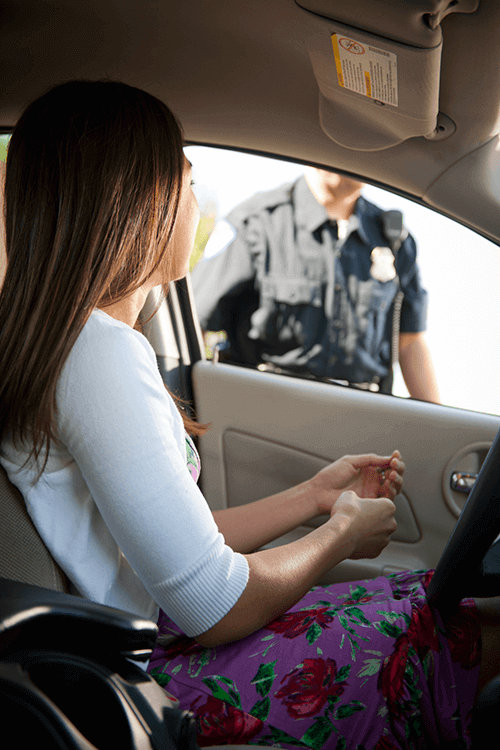 You may be convicted of impaired driving if a prosecutor proves that you were in control of a motor vehicle, that your ability to operate the vehicle was impaired, and that alcohol was the cause of the impairment. One of the most important things to remember if an officer charges you with impaired driving is to say as little as possible while in police custody. Upon being charged, you will have your license suspended until the case goes to trial. Other possible punishments for impaired driving include further license suspensions, substantial fines, a criminal record, and some jail time based on your number of previous offences. Because impaired driving involves several technicalities, we can build a strong defence using methods such as questioning the reliability of the breathalyzer, analyzing varying blood alcohol levels, or challenging observations of impairment. These techniques may allow us to build a compelling defence to rid you of, or at least minimize, the consequences of your conviction.
Over Limit for Marijuana
Refusals of Testing
Dangerous Driving
Leaving Scene of Accident
Flight From Police
Driving While Disqualified
Traffic Safety Act Offences
What a Calgary DUI Lawyer Can Do For You
As DUI and DWI lawyers, we can help you get out of even the most severe driving offence charges. Out of the 1,500 people charged with impaired driving every year in Calgary, many of them are first-time offenders and probably also last-time offenders. Even though you've made a mistake, you don't have to spend the rest of your life paying for it; a criminal record can impede everything from your career and education to your travel and family opportunities. Our goal is to maximize our knowledge of navigating the court system to negotiate a sentence that is practical but also positive. When you've been charged, a driving offence lawyer should be your first call.
YEARS OF COMBINED
EXPERIENCE
OF OUR CLIENTS
LEAVE SATISFIED
AVAILABILITY VIA
PHONE OR EMAIL
INITIAL MEETING
& CONSULTATION
Very fast and efficient, they make you feel comfortable during the process. True professionals. Will recommend to anyone who is needing legal help. Once again thank you guys so much, I couldn't be happier. I have my life back .
A.Z.
I called them the afternoon before a major issue and needed help. After everything was said and done, Joel not only got it done, but within what he originally quoted me. I couldn't be happier with everything they did for me.
D.M.
Joel was extremely helpful through my case and made me feel comfortable during a really stressful period. Any questions I had he was quick to provide me answers and never beat around the bush. He worked hard on my case and I ended up concluding to a best case scenario which I am very grateful for. I would DEFINITELY recommend Joel to ANYONE who is need of a criminal defence lawyer. Thank you again sir for all your assistance!
R.P.
Honest
We are honest and realistic with all of our clients. We will not sugar-coat or oversell the potential outcome of the case. However, we will always strive to achieve the best result possible.
Personable
We are personable with our clients. To us, you aren't just another name. We seek to understand your story and build a positive relationship with you while defending your rights against the State.
Informative
We believe you should know what you're up against; most people don't know what to expect once they have been criminally charged. We will always strive to keep you informed every step of the way.
Effective
We have built a reputation of having a high success rate for our clients throughout Alberta. Often our clients will escape a criminal record or incarceration.
Streamlined
We have streamlined the process of contacting and working with a criminal defence lawyer. We make all docket court appearances on your behalf so you don't have to attend.
Established
We have over 65 years of combined experience as defence lawyers. We've built relationships in the industry that allow us to achieve the best possible outcomes.
Local
Think of us as your friendly neighbourhood defence lawyers, serving clients across Alberta for over 40 years. Based in Calgary, we travel everywhere from Lethbridge to Fort MacMurray.
Flat Rates
We offer flexible payment schedules and flat-rate fee plans so you'll always know what you're paying upfront. Total fees depend on the complexity of your case.
Wherever You Are, We Have Your Back
We will represent you in court at the following locations
What You Can Expect From a DUI Lawyer
As Alberta Criminal Defence Lawyers, we have decades of experience representing individuals charged with any number of driving offences, including impaired driving, driving while disqualified, leaving the scene of an accident, and other driving infractions. When you've been charged with a DUI, your first call should be an impaired driving lawyer. We'll begin by sitting down with you for an initial consultation. If you're not sure what to expect from a criminal defence lawyer, know that we are here to protect and defend you; we are on your side! We'll keep you involved as we attend all court appearances on your behalf and learn more about the outlook of your case. We work together to achieve the best possible outcome for your situation. Call us today!