If you've been accused of driving under the influence, or of impaired driving, it's important to know what this means. Although both accusations are serious, the two different charges will result in separate penalties and sentencing.
There are a few different types of impaired driving offenses in the eyes of the law, and to the public, each with their own consequences. Even though they both involve operating a motor vehicle, the difference between "influence" and "impairment" will dictate what the resulting charges may be.
Depending on whether a person is being charged with Impaired Driving or a DUI can mean that the operator will face anything from a warning to possible jail time. To understand the difference, let's take a closer look at these differences so you understand what might happen if you get caught driving under the influence.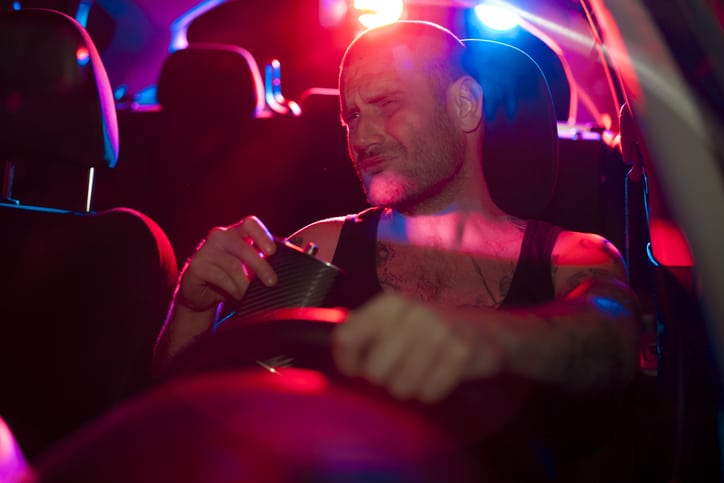 Driving Under the Influence
Driving under the influence (DUI) is defined as operating a vehicle while impaired by alcohol or drugs. It is a legal term in which the driver of a motor vehicle commits an offense punishable by fines or penalties – or both.
For example, if a person drives while having an alcoholic beverage in their system, that person has committed a DUI offense. This can include both alcohol-induced impairment and alcohol-induced unconsciousness, and it can also affect driving skills such as reaction time, coordination, and judgment.
What are the Penalties for a DUI?
Simply put, a DUI is a criminal charge. A guilty verdict in a DUI case can result in severe consequences, including jail time, hefty fines, and potential license suspension.
An additional consequence of a DUI conviction is that it could affect a person's ability to obtain professional licenses, such as a medical license. This means that they will be unable to practice medicine, optometry, dentistry, veterinary medicine, or any other profession requiring licensure if they have been convicted of a DUI.
In some cases, a person may not be able to enter certain countries due to this charge, or perhaps even limit a guilty party with their eligibility for federal employment or housing allowances.
In short, if you have been convicted of driving under the influence (DUI), you should know that it could have serious consequences not only for yourself but for others as well.
Impaired Driving
The definition of "impairment" is not clearly defined in the law as "influence," but it generally means that the person's ability to operate the vehicle was substantially impaired due to some mental or physical condition.
Impairment can include the impairment of a person's cognitive, physical, or psychological abilities. Examples of impairment include intoxication, disease, depression, and fatigue.
Many times, people who are charged with impaired driving do not have much alcohol in their system, and in fact have less than half the legal limit for alcohol content of blood within their system. Rather than alcohol, "impairment" can simply mean that they are a danger to themselves or others on the road due to their mental state.
What are the Penalties for Impaired Driving?
The penalties for impaired driving are based on the blood alcohol content (BAC) and the level of impairment of the driver.
On average, impaired driving convictions lead to penalties ranging from a $500 fine for minor offenses, to community service and mandatory vehicle impoundment. In more serious cases, impaired driving can result in the loss of a driver's license, or a prison sentence.
Keep in mind that the consequences of impaired driving go far beyond criminal charges and financial costs associated with fines and court fees. Impaired driving can also have lifelong repercussions, including potential social isolation, a damaged reputation, and lost opportunities.
How to Recover from a DUI or Impaired Driving Charge
If you have been charged with impaired driving, you may want to start with making amends. Some people choose to attend an alcohol or drug education program, while others opt for volunteering for a worthy organization.
Once you have made your amends, consider seeking professional help. A sober coach can help you stay on track and avoid relapses. You can also consult with a lawyer who has experience handling impaired driving cases. By working together, you can achieve the best outcome possible.
Impaired driving and DUIs are complicated offenses, and it's important to remember that everyone makes mistakes. Ultimately, these cases are taken seriously by the courts; punishing a person beyond the realm of the legal system may simply make things worse. Trying to understand and navigate these situations as kindly as possible is the best a person can do.
Joel Chevrefils of Alberta Criminal Defence Lawyers is here to defend you against all criminal charges. When charged with a criminal offence, such as impaired driving, domestic violence, or DUI, the first thing you should do is call your trusted Calgary criminal defence lawyer. His professionalism can help you with all concerns regarding your charges and the complex nature of Canada's legal system. Chevrefils can help you with your charges in and outside Calgary, including Provincial Courts in Cochrane, Airdrie, Okotoks, Red Deer and Edmonton. Trust your case to Calgary's most experienced criminal lawyer. Call Alberta Criminal Defence Lawyers today at (403) 830-1980.