It is two of the most confusing laws in Canada: Over 80 and Impaired Driving. As both of these offences fall under drunk driving, they are often confused with each other, and in many cases, people will either be charged with one, not the other.
It can be very confusing. How can you tell the difference between the two laws if they are so similar and overlap each other? This guide will help break down all the essentials of these two laws.
What Is The Over 80 Rule? 

It is a criminal offence in Canada to drive a motor vehicle of any type (including motorcycles, trucks and motorhomes) while your blood alcohol concentration (also known as "BAC") is over 80 mg of alcohol per 100 mL of blood.
Your BAC can be impacted by several different factors, including:
How much alcohol you've drunk
How much time has passed since your last drink
How quickly alcohol is absorbed and eliminated in your body
Personal factors, such as weight, age and gender.
However, even if you are over 80mg, you might not necessarily be intoxicated; you could be focused and be able to operate a vehicle safely. In some cases, people might have a BAC as low as 50mg and be severely intoxicated. Regardless of everyone's different tolerance levels, it is still against the law to drive with a BAC over 80mg.
Basically, the Over 80 law is a technical charge that has to do with how much alcohol is in a person's system while they are driving, regardless if they are showing any signs of impairment.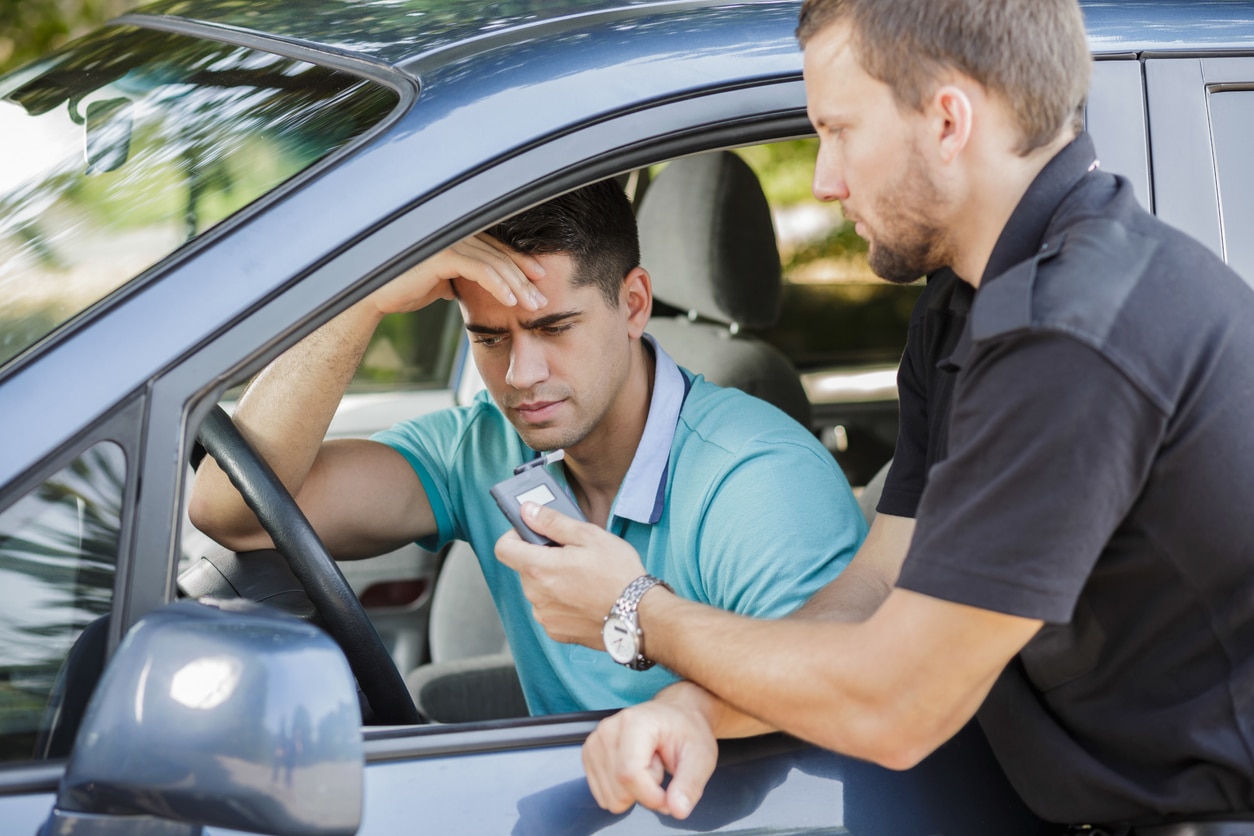 What Is Impaired Driving?
Under section 253(1)(a) of the Criminal Code of Canada, it is illegal to operate a vehicle if you are impaired. Whether you are above or below 80mg is irrelevant for this law, as it is about how impaired you are while on substances. While in most cases, it involves alcohol, it also includes drugs, such as marijuana, and hard narcotics. 

This offence does not have anything to do with the amount of alcohol in your blood (although it will work against you if you are over 80 and impaired) and is more focused on you operating a vehicle while impaired.
Being impaired means you are unsafe to drive your vehicle, putting you and other drivers in danger. The most common signs include poor driving, lane straddling, and swerving, while personal characteristics such as slurred speech, unsteadiness, bloodshot eyes, and alcohol scented breath, also indicate that you are impaired.

But this line brings up big questions, what happens if you're pulled over and charged with being Over 80, but you're not impaired? What about if you are under 80, but you're impaired? The overlap can cause severe consequences for individuals, which is why they seek support from a DUI lawyer in Calgary or Edmonton.
The Punishments For Being Over 80 & Impaired Driving 
The stakes are high when it comes to being charged with being Over 80, impaired driving or both. It depends on the number of convictions you've had, as well as your court defence. You will have a court hearing to appeal your case.
For being Over 80:
First conviction:
Between 80mg to 110mg will include a fine of at least $1000
Between 120 Mg to 150mg will include a fine of at least $1500;
160mg or over of alcohol: fine of at least $2000 and minimum one-year driving prohibition, with immediate eligibility for Ignition Interlock
Second conviction:
Minimum 30-day jail sentence and a minimum two-year driving prohibition, with three-month ineligibility for Ignition Interlock
Third conviction or more:
Minimum 120-day jail sentence and a minimum 3-year driving prohibition, with six-month ineligibility for Ignition Interlock
For Impaired Driving, the Alberta Motor Vehicles Branch and the Judge will suspend your licence for 12 months for the first offence, 36 months for the second offence and 60 months for the third offence. The maximum penalty for driving while prohibited is between 2 to 5 years imprisonment. You will have to undergo a road test and/or attend a seminar on drinking and driving, while also paying the license reinstatement fee.

If you are charged with being Over 80, and Impaired Driving, you can face severe legal consequences. It is important that you speak to your DUI lawyer in Calgary for advice. 

What Are The Defences Against Impaired Driving & Over 80mg? 

There are several ways to defend yourself against the allegations.
Your Calgary criminal lawyer would appeal against the allegations by focusing on the accuracy of the machine receiving the breath sample if you were charged Over 80 while also breaking down the facts if you were impaired or not.
If you are charged with impaired driving, the lawyer will challenge the officer's version of accounts of your impairment, and the low BAC rating, if it was below 80mg.
If you have been charged with both being impaired and being Over 80, then your criminal lawyer in Calgary will use a combination of both views to challenge the allegations. They might also use other defences, including denial of constitutional rights before the taking of breath samples or delay in the testing procedures, to support your case.
In some cases, pleading guilty might provide you with the best solution, depending on the punishments at hand. 

Overall, each case is different, and the area of drinking and driving case law is extremely complex. Your DUI lawyer will decide themselves which is the best route to take in order to get the best out of your case. 

Joel Chevrefils of Alberta Criminal Defence Lawyers is here to defend you against all criminal charges. When charged with a criminal offence, such as impaired driving, domestic violence, or DUI, the first thing you should do is call your trusted Calgary criminal defence lawyer. His professionalism can help you with all concerns regarding your charges and the complex nature of Canada's legal system. Chevrefils can help you with your charges in and outside Calgary, including Provincial Courts in Cochrane, Airdrie, Okotoks, Red Deer and Edmonton. Trust your case to Calgary's most experienced criminal lawyer. Call Alberta Criminal Defence Lawyers today at (403) 830-1980.