Exactly one year ago, Bill C-45, or the Cannabis Act, legalized marijuana in Canada. Although it has been a year of success for many retailers and businesses, there is still mass confusion when it comes to individuals and their rights with marijuana.

Many people still do not know where the line stands from it being legal and illegal, resulting in them getting into unwanted trouble, sent to court and requiring a criminal lawyer in Calgary to help them.

This blog post aims to provide answers to some of the more gray-areas with marijuana and people's rights.

Buying & Selling Marijuana
Now that marijuana is legal, there are multiple streams in which you can obtain it.

You can get it from private licenced retail stores
You can get it directly from the AGLC (the province's online cannabis retailer)
Or you can grow it yourself, but only if you have applied for an ACMPR, which is an application that permits you to grow marijuana for yourself. You will have to go through background checks, assessments and more to be approved for the ACMPR.
There should be no issue obtaining marijuana from any private retailer, as long as you are over 18 years old and have proof of ID.

However, under federal legislation, if you were to grow your own plants – courtesy of your ACMPR licence – you can only have four plants per household, with the seeds coming from licensed cannabis retailers.

Under no circumstances can you sell marijuana or purchase marijuana from black market vendors. If you are caught selling marijuana without a licence, you will be charged under Bill C-45's distribution laws, where you can face steep fines and possible jail time (with a maximum of 14 years in prison). If you are caught, it is best if you contact a criminal lawyer in Calgary to help you with your case.

Marijuana & Youth
Under no circumstances can minors under 18 years old own or obtain marijuana products.

If a minor is caught with 5 grams or less of marijuana, they will not be criminally charged but will be penalized, as if they were caught with alcohol or tobacco. If they are caught with more than 5 grams, they can be charged with criminal offences.

What is worse is if you hand over marijuana to a minor (even if you're 18 and they're 17). It can lead you to serious trouble, and will no doubt require you to hire a Calgary criminal defence lawyer as you can face a fine of up $5 million, as well as three years in jail, with a maximum of 14 years.

The Amount Of Marijuana You Can Own
In your place of residence, you can own as much marijuana as you want. However, in public places, you can only carry a limit of 30 grams of cannabis, or the equivalent in other forms, including:

One cannabis plant seed
0.25 grams of oil concentrates
5 grams of 'fresh' cannabis
70 grams of liquid product
15 grams of edible marijuana
According to the Cannabis Act, being caught with more than 30 grams, or the equivalent is punishable by up to five years in prison.

Where You Can Consume Cannabis In Alberta
Each province has its own laws when it comes to consuming marijuana in public and private residences. In Alberta, you can only consume cannabis in your private home, and some public spaces where smoking is also permitted.

But consumption laws even vary from Edmonton to Calgary, so you must abide by them to avoid getting into trouble.

If you are caught consuming marijuana in any unlawful areas, you will be charged and subjected to provincial punishments, including fines and court appearances.

Marijuana & Driving – Still A No-Go
Like alcohol, driving while impaired by cannabis, or being over the legal limit, is still illegal.

Like alcohol, you will have to undergo a Standardized Field Sobriety Test (SFST) to see how high the THC – the psychoactive ingredient in cannabis – levels are in your blood. According to Federal Legislation, the legal limit for driving with THC is less than 2 nanograms (ng) of THC per millilitre of blood.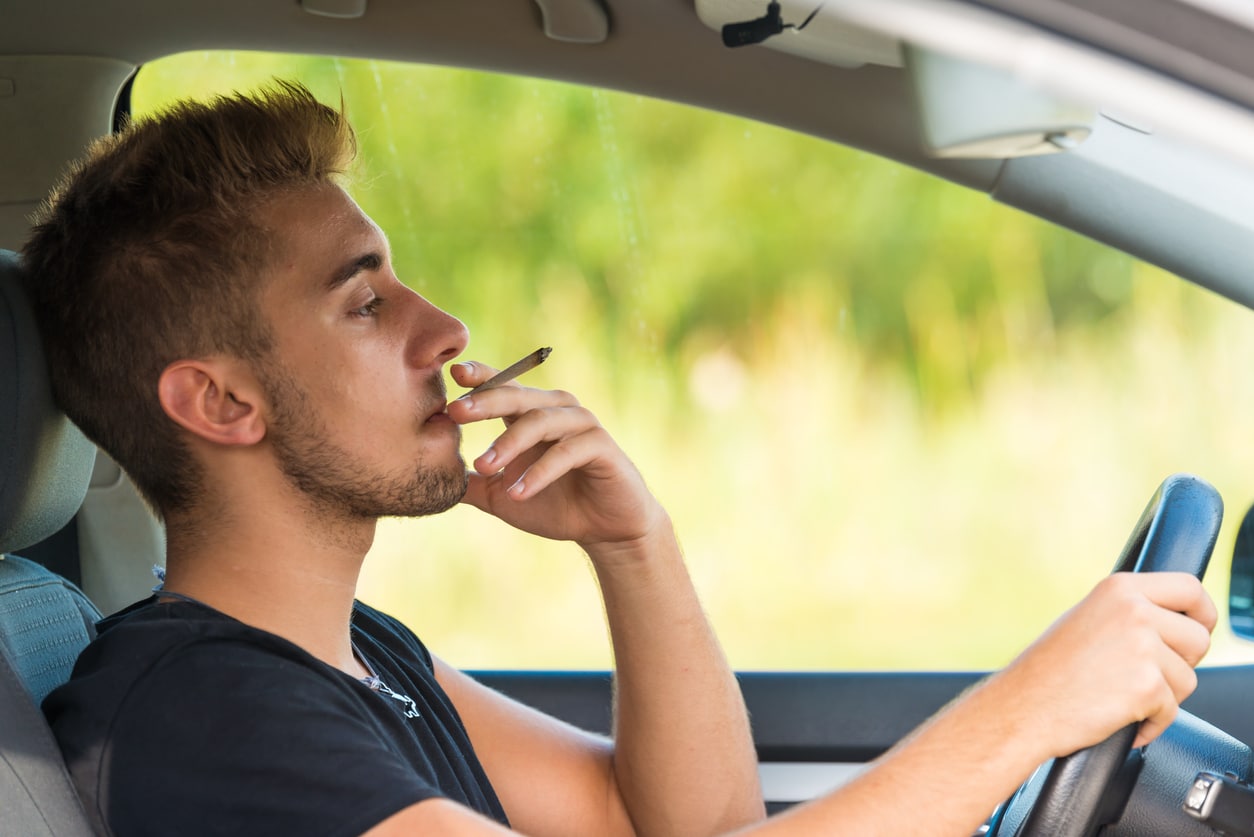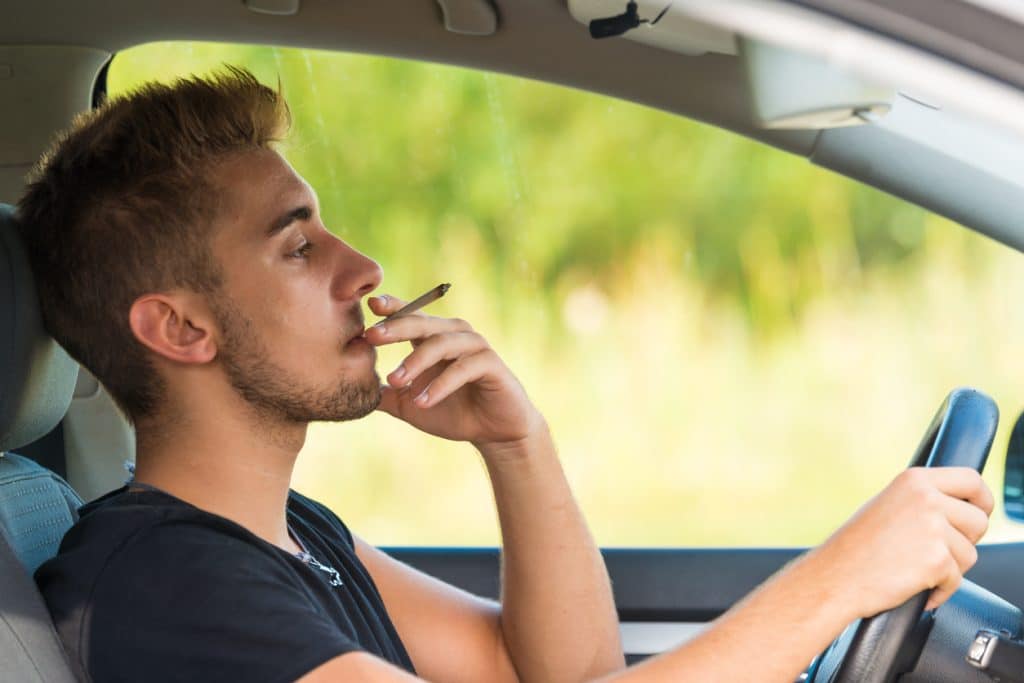 You are caught over the limit, you will be charged depending on the reviews of the test, and will be subjected to both Federal and provincial fines, which can include fines or imprisonment. You can find the specific limits and corresponding penalties on the Government of Canada website.

Driving while on marijuana is still one of the most confusing aspects of the law. You should seek a DUI lawyer in Calgary for consult if you are caught.

Traveling With Marijuana – What's The Deal?
Another gray-area is travelling on flights with marijuana. Canadians can take up to 30 grams of cannabis on domestic flights within Canada. However, you cannot bring marijuana with you if you go to international flights, even to places where marijuana is legal (like Colorado in the United States, or Amsterdam in the Netherlands).

The same applies to people bringing in marijuana to Canada; it's illegal, despite legalization.

Anyone found guilty of bringing marijuana over the board without authorization could face fines or up to 14 years in prison.

We hope that this blog post will prove useful to you when it comes to understanding your rights with marijuana in Alberta. If you require more information, or if you are facing charges, please speak to your criminal lawyer in Edmonton or Calgary immediately.

Joel Chevrefils, Calgary Criminal Defence Lawyer is here to defend you against all criminal charges. When charged with a criminal offence, the first thing you should do is call your trusted Calgary criminal defence lawyer. His professionalism can help you with all concerns regarding your charges and the complex nature of Canada's legal system. Chevrefils can help you with your charges in and outside Calgary, including Provincial Courts in Cochrane, Airdrie, Okotoks, Red Deer and Edmonton. Trust your case to Calgary's most experienced criminal lawyer. Call today on 403-830-1980 or email [email protected] for your free consultation.